101 Scholarship Applications: What It Takes to Obtain a Debt-Free College Education (Revised annually)
101 Scholarship Applications: What It Takes to Obtain a Debt-Free College Education was nominated for a 2015 NAACP Image Award. The book is written specifically to address the issue of college loan debt, and help students and their parents identify scholarship opportunities. It is updated annually in January and includes 300+ actual scholarship opportunities, with eligibility requirements, deadlines and website links.
Order an autographed copy of 2021 101 Scholarship Applications here
Order the Kindle version of 2021 101 Scholarship Applications here

Weekend Wealth Transfer: How Black Churches Move Billions of Dollars Out of Black Communities and How to Move It Back (2016)
Every Sunday in black churches across America collection plates are passed and parishioners insert their tithes and offerings. The very next day, as those funds are deposited in church bank accounts, the transfer of millions of dollars occurs as those funds are placed in financial institutions that are not owned by African Americans. However, the weekend's wealth transfer does not end there. It continues throughout the remainder of the week as the majority of mortgage companies, landlords, insurance companies, and vendors most black churches utilize are also not African American-owned.
Order an autographed copy of Weekend Wealth Transfer here
Order the Kindle version of Weekend Wealth Transfer here

21 of Satan's Schemes, Tricks, and Devices (2016)
21 of Satan's Schemes, Tricks, and Devices, is based entirely upon Scripture, details Satan's many characteristics, and 21 of his most often utilized schemes. Satan's schemes are designed to lead us into sin and keep us mired there. Moreover, in utilizing his tricks, his intentions are to render us ineffective in our own faith walk as well as in leading others to Christ.
Order an autographed copy of 21 of Satan's Schemes, Tricks, and Devices here
Order the Kindle version of 21 of Satan's Schemes, Tricks, and Devices here

You Are Wonderfully Made: 12 Life-Changing Principles for Teen Girls to Embrace (2015)
You Are Wonderfully Made: 12 Life-Changing Principles for Teen Girls to Embrace was nominated for a 2016 NAACP Image Award. The book empowers black teen girls with the tools they need to successfully navigate their teen years and avoid the pitfalls that can derail their futures. The book's title is based loosely on the biblical scripture in Psalm 139:14: "I praise you because I am fearfully and wonderfully made; your works are wonderful, I know that full well."
However, the twelve universal principles in this book are not exclusive for those of the Christian faith nor are they only for black teenagers. They can be adopted by any teen girl, regardless of her family background, economic status, ethnicity, or educational achievement level. Each chapter includes a list of exercises and action steps teen girls can utilize to assist them with adopting these principles.
Order an autographed copy of You Are Wonderfully Made here
Order the Kindle version of You Are Wonderfully Made here

Write It Right: The Guide to Self-Publishing Your Best Book (2013)
Recent changes in the book industry have afforded new authors the opportunity to self-publish with relative ease. Yet, for newcomers to the industry, publishing a book is still a daunting task.

Write It Right: The Guide to Self-Publishing Your Best Book provides both aspiring and seasoned authors with a road map to success.
Order an autographed copy of Write It Right here
Order the Kindle version of Write It Right here
The Genesis Files (2012)
Lloyd Palmer is a reporter for the Houston Ledger, a job which should have fulfilled his lifelong dream of being a journalist. But, along with being exhausted from the daily coverage of murders and mayhem in the nation's fourth largest city, he's hit a glass ceiling at work, and his editor, Ed Jackson, goes out of his way to make Lloyd's life miserable.
While interviewing potential witnesses to a murder-suicide at a Houston high-rise, Lloyd meets a mysterious stranger who subsequently leads him down a path which changes his life. But Lloyd's journey is fraught with peril, as both he and his family barely escape a hired assassin. Follow Lloyd Palmer on his quest for the ultimate truth in the provocative thriller, The Genesis Files.
Order autographed copies of The Genesis Files here
Order the Kindle version of The Genesis Files here:

Why African Americans Can't Get Ahead: And How We Can Solve It With Group Economics (2008)
[Currently available in paperback (autographed copies) at Cushcity.com and in Kindle format on Amazon.com]
Have you ever wondered why, despite decades of economic development, civil rights legislation and welfare programs, the economic status of African Americans always seems to lag behind nearly every other group?
Why do members of other ethnic groups come to America from foreign countries and, within a few years, own most of the businesses in Black communities and, at the same time, treat us with utter contempt?
Even when a few African Americans experience economic success, such as entertainers and athletes, why is it that so many of them end up penniless after generating millions of dollars for others?
For years, Gwen Richardson pondered these same questions. Her research and quest for answers led to eye-opening revelations about the fabric of American society and the fate of the African-American community. In this Essence bestselling breakthrough book, Gwen presents cutting-edge solutions to these challenges with a group economics approach.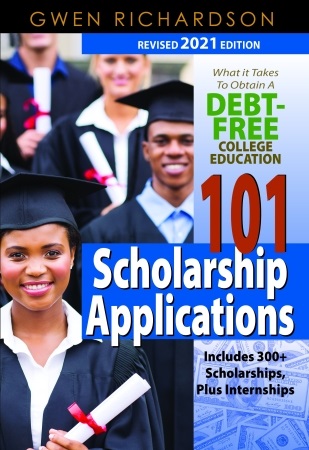 101 Scholarship Applications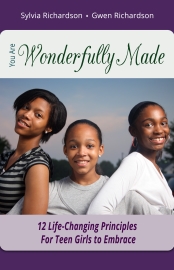 You Are Wonderfully Made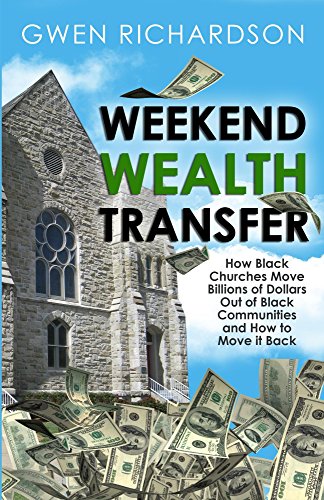 Weekend Wealth Transfer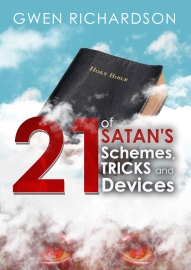 21 of Satan's Schemes